We are dedicated to and passionate about showcasing the incredible artisan food and drinks producers in the North East of Scotland.
We strive to source as much of our produce from as close to the restaurant as possible, not only to reduce the negative impact on the environment, but also to support our local economy, which we care so dearly about.
For Aberdeen Restaurant Week we have both lunch and dinner menus on offer. To view them click the links below.
We look forward to welcoming you into Cate Harmony.
Cafe Harmony - ARW2020 Review
By Danica Ollerova, Society Aberdeen
Aberdeen Restaurant Week provides foodies with an amazing opportunity to discover new restaurants, try different cuisines and sample dishes you wouldn't normally order.
One of the restaurants that has always been on my 'must-try' list is Cafe Harmony, which is nestled on the corner of Bon Accord Terrace.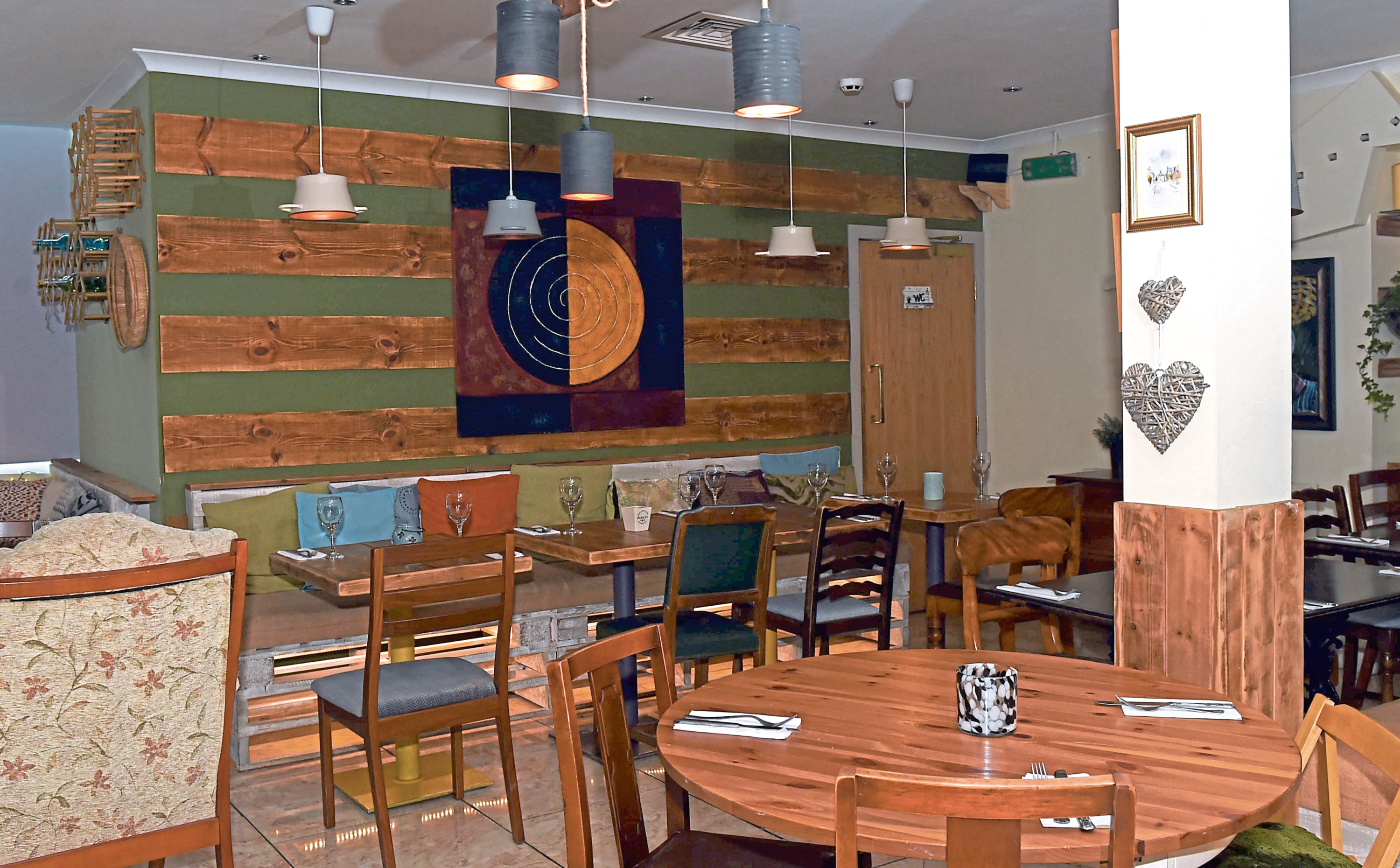 Checking out the eatery's Aberdeen Restaurant Week menus online, my dining partner and I quickly decided to book a table for dinner.
Cosy and inviting, the Mediterranean restaurant boasts quirky and homely decor.
We were welcomed by a friendly waiter who showed us to our window table, which was illuminated by very warm lighting.
The Food
While Cafe Harmony's Aberdeen Restaurant Week menu isn't on the large side, it perfectly encapsulates what the eatery is about. Focused on using seasonal local ingredients and cooking up dishes infused with Spanish and Italian flavours, foodies can choose from four mains and one dessert.
Liking the sound of both chicken saltimbocca and grilled chicken breast with a choice of sauces, I decided to go for the latter. Customers can choose from three sauces – peppercorn, cream and mushroom and sun-dried tomatoes. Being lactose-intolerant and already knowing my friend would pick a peppercorn sauce for his steak, I went for the sauce made with sun-dried tomatoes. And boy was I glad I did.
The dish, which was plated beautifully, was also served with roasted seasonal vegetables.
While the chef was a bit too generous with the salt for my liking, the succulent chicken was flavoursome and worked in harmony with the freshly-made sauce.
Torn between the eatery's mushroom risotto and Aberdeen Angus fillet, my dining partner decided to treat himself to a medium-rare steak.
Cooked exactly the way he wanted it, he said the good-sized cut of steak was "tender but not chewy" and had a nicely seared surface.
While the peppercorn sauce was creamy and flavoursome, its saltiness slightly masked the taste of the meaty steak.
The bread the steak was served on got a little bit moist but held the flavour of the sauce and Angus fillet well.
While I could barely manage to finish my main, I could see my friend eyeing up the dessert menu, which stated that the Harmony sweet waffle is served with ice cream and toppings.
Now, if you have a severe nut allergy like my friend, the word "toppings" may give you the fear. However, having been assured the waffle only comes with chocolate and caramel sauces, we decided to go for it.
Remembering I'm lactose-intolerant, the waiter asked me if I wanted to substitute vanilla ice cream with tangy lemon sorbet, which sounded amazing to me.
Cooked to perfection, the homemade treat was a lovely way to round off the evening.
The Verdict
Cafe Harmony's Aberdeen Restaurant Week menu is definitely worth checking out. From pasta to steak, the eatery's small but compact menu offers something for everyone.
It was also great to see the restaurant taking a responsible and proactive approach to catering to people with food allergies and intolerances.
We will definitely be back.